Is this something for me?
You bet!
Telemark experience
We offer workshops for every level, from beginners to absolute cracks. If you do not have telemark equipment yourself, please contact us in advance and we might be able to get you some.

Camping experience
Most participants bring a tent, caravan or camper. But, if you are very fond of a garden, you can also rent a chalet at the campsite.


What to expect?
For the most part, the Telemark Summerfest is realised by the participants. Together we make this a successful event. Participants attend and give workshops and arrange transport, food and sleeping accommodation on site and access to the snow hall.

Participation fee for the Telemark Summerfest:

During this weekend we get discounted rates for the campsite and the snow hall:
Campsite costs €8,50 per person per night
Snow hall costs €45 for two days

Participation in the festival includes a welcome drink, participation in various circus acts, activities and workshops, a nice t-shirt and a nice souvenir for each participant, a raffle of surprising goodies and a "bring your own food & drink" barbecue .
Finger food, salad, barbecues and coals are provided.
You take care of your own meat, fish, vegetarian, macrobiotech and drinks.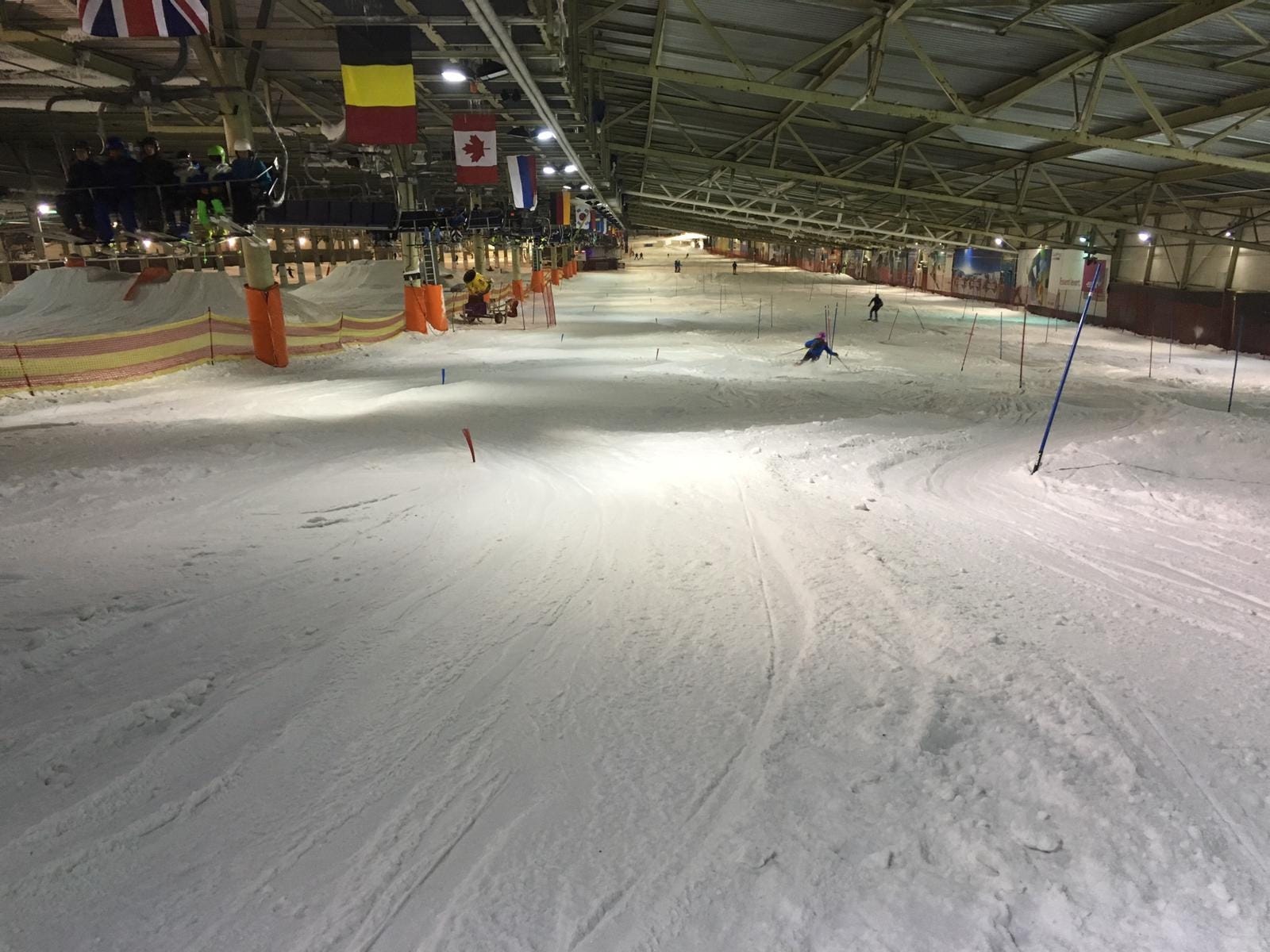 Program
Friday, August 23, 2019
20:00 Opening ceremony and circus activities at the campsite
Saturday, August 24, 2019
10:00 - 16:00 Workshops in the snow
Evening barbecue at the campsite
Sunday, August 25, 2019
11:00 - 15:00 Workshops in the snow
with giant slalom training in the afternoon
Workshops
On Friday evening everybody can indicate which workshops he/she wants to follow and give.
Anything is possible, so for example:
Beginner and advanced
Introduction lessons
Posture and balance
Turn technique
Easy flowing telemark turns
Accomplished and well experienced
Carving
Short turns
Edge control
Switch telemark
Giant slalom
Fun
Telemark backwards
Fun park - jump and land safely
Telemark with the lurk
Black shoes
Methodology and teaching
Teaching approach
Video analysis and personal feedback
Learn to teach
In the week prior to the Telemark Summerfest you can develop your telemark skills during the Telemark Summer Camp.
Daily morning training is given at all levels. In the afternoons there is time for your own skiing program.